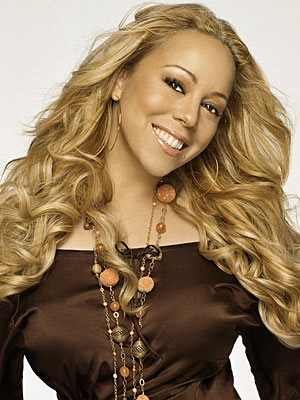 Mariah Carey seems to be everywhere at the moment, could it be she has a new album and single out I wonder?!
Scary Carey has been on media overload telling Oprah she had to give up eating macaroni cheese to lose weight and Now! magazine that she quite fancies Prince Charles as well as having an eye for Darius Danesh in the West End musical "Gone With The Wind".
Oh yeah, and she's number 1 in the American Billboard charts for the 18th time. But quite frankly madam, I don't give a damn!
Please, please SHUT UP...........