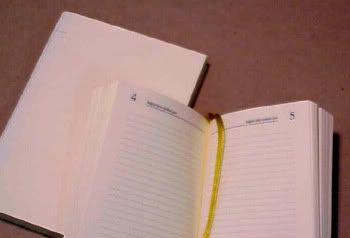 Monday 7/02 -
Overtime - I`m working a couple of extra hours cos I`m desperate to get some hours in or else I will not be able to go out in March or shop for food.
Tuesday 08/02 -
Late Night - I get to have a lie in and do my 12 til 20:00 shift
Wednesday 09/02 -
Dinner for Maria - Having Maria around to have a good old gossip and she`s bringing me Arena magazine with Girls Aloud in, I`ll be cooking!
Thursday 10/02 -
Brit Awards 2005 - I`ll be as hyper as hell watching my favourite award of the year on ITV.
Friday 11/02 -
Chill Out Evening - It`ll be net and TOTP for me after work.
Saturday 12/02 -
Drinks with Lyn? - I might or I might not be out with Lyn and co. I`m also in work 08:00 til 13:00 in a shift swap so I get next weekend off to see Alex and Girls Aloud.