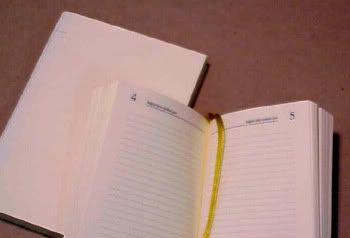 Monday: Work, buy some food then relax online.
Tuesday: Sleep in and do a few jobs before work @12.
Wednesday: Job Interview then work @12 til 8 , home for "The Bill" , dinner then "Desperate Housewives".
Thursday: Work 9 til 5, then going pub/club with some friends I haven't seen since end of 2004.
Friday: Work 8 til 4, tonight I'm cooking dinner for my friends Andy and Kelly.
Saturday: Work 8 til 1, lunch and relaxation with the footie results about 4:30. Nothing planned for the evening.
Sunday: Must sleep in and be lazy or prehaps do lots of housework like ironing/washing/dusting...............
*edits: Sunday night I'm out bowling with some postie friends.