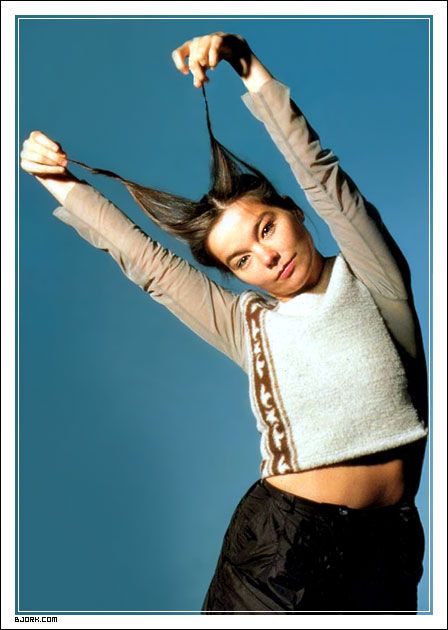 While I was doing the ironing earlier, I popped an old Bjork video on and it reminded me of why I like her so much.(Bjork - Royal Opera House [2002] ).
Bjork is not only the most creative artist, she has a child-like attitude that translates on stage. Her willingness to experiment with music and concepts is an inspiration. Who can forget her many styles of clothes?
http://www.bjork.com/
Too "go with the flow" is easy but being original and stand out from the crowd takes guts. The risk is people will mock you or try and suppress that which challenges the norm.
I know I'll never be "normal" or fit into the stereotypical image, but I am so happy to be me. Most people my age are married or have a stressful career and have fallen into the "norm" of society. I like singing at the top of my voice as I walk around my house making up a song. I like being impulsive and doing crazy things. I like life!