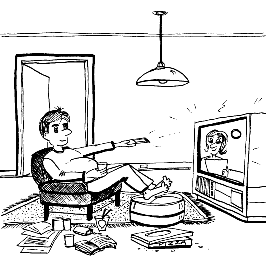 Just for a change, I am having a lazy weekend. This has been long overdue and will give me a chance to catch up on jobs around the house and blah blah things like paperwork.
Believe what you like - its gonna be net and TV knowing me!
This weekend will also give me a chance to get over the cold I picked up while trying to sunbathe on Thursday (the sun went in within 10 minutes while I lay in the garden for the next two hours ........waiting!)
As well as a cold, my knee has been hurting - which doesnt help when your trying to deliver 80kg of mail everyday. This post round is the hardest one I've done in the past 8 years, so many steep steps, which over the past 4 weeks has had its toll on my poor knee.
Right back to TV.......................